ILMITY lineup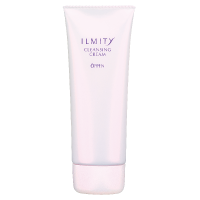 Cleansing Cream
100g
3,200 yen (including tax:3,456)
Gently removes makeup and has a rich and smooth feel that leaves your skin moist. Can be used as both wipe-off and rinse-off cleanser.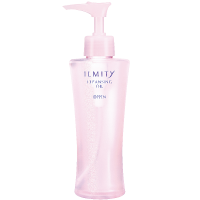 Cleansing Oil
150mL
3,200 yen (including tax:3,456)
This is an oil-type cleanser that feels light when used. Quickly blends with and removes makeup.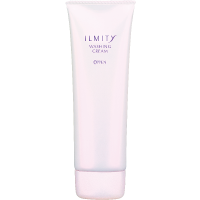 Washing Cream
120g
3,000 yen (including tax:3,240)
Encloses excess oils and dirt in a creamy, elastic foam and removes them from your skin. A mild cleansing formula that does not leave your skin tight.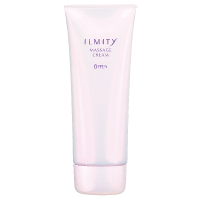 Massage Cream
100g
3,500 yen (including tax:3,780)
Gently massages the skin with moisturizing components using a gel cream that does not stress your skin. This type can be both wiped-off and rinsed-off.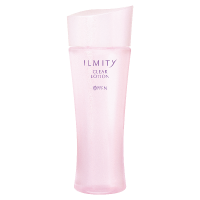 Clear Lotion
150mL
3,000 yen (including tax:3,240)
Removes extra oil and dead skin for transparent and clear bare skin. Makes it easier to apply the next step in your skin care routine and improves the effects.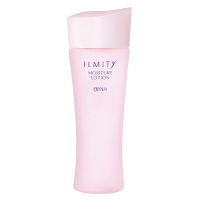 Moisture Lotion
150mL
3,500 yen (including tax:3,780)
A mild lotion that is quickly absorbed in the skin. The moisture components make your skin fresh and moist and leave the surface smooth and not sticky.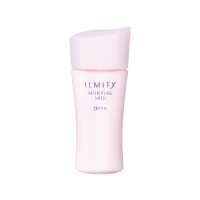 Moisture Milk
80mL
3,500 yen (including tax:3,780)
Has a gentle feel as the moisture is absorbed by your skin. The emollient components lock in the moisture and make your skin soft.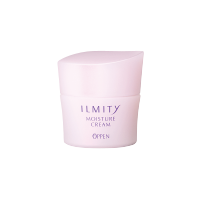 Moisture Cream
30g
4,500 yen (including tax:4,860)
A non-sticky gel cream with many moisturizing components. A finishing item that makes you look forward to having soft skin the following morning.