MODIF lineup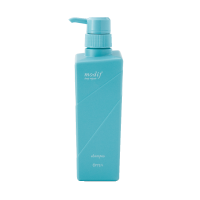 Deep Repair Shampoo
500mL
2,500 yen (including tax:2,700)

Refill 400mL 1,900 yen (including tax:2,052)
Gently washes the hair while protecting the scalp with thick cleansing foam comprised of various amino acids, enabling quick penetration of the treatment components.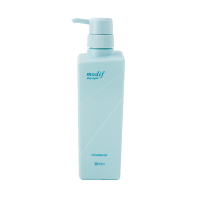 Deep Repair Treatment
500g
2,800 yen (including tax:3,024)

Refill 400g 2,100 yen (including tax:2,268)
Equally coats the hair to the tip to prevent drying out without requiring any wait time, for glossy and easily managed hair. Simple pump-action dispenser.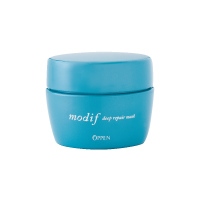 Deep Repair Mask
200 g
3,800 yen (including tax:4,104)
Complete repair for every hair from the inside out for a smooth and glossy appearance. Apply once or twice a week for intensive care.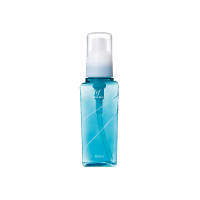 Deep Protect Dew
100mL
3,000 yen (including tax:3,240)
Repair component that adheres when heated with a hair dryer. Not only protects the hair, but also conditions to prevent unruliness or lack of firmness and body. Hair gloss components add instant luster to hair.