Our factory

A factory blessed with a rich natural environment
Located in Kusatsu City, Shiga Prefecture, to the south of Lake Biwa, the OPPEN COSMETICS Shiga Factory has a rich natural environment blessed with water and greenery. Equipped with the latest cutting-edge facilities, the factory manufactures products through our integrated production system, covering everything from R&D through to distribution.
From basic research focused on discovering new ingredients and ingredients through to R&D applying these results to products, then production, and finally packaging and shipment, all parts of the manufacturing process are integrated, with inspections and testing of each product carried out under our strict quality control system, enabling us to deliver trustworthy products reliably.
Reliable products born at an ISO9001-accredited factory
The Shiga Factory acquired ISO9001 accreditation—an international standard for product quality management systems—early on. ISO9001 provides an internationally recognized guarantee that the accredited company has constructed mechanisms for delivering products that provide customer satisfaction. Based on our internationally recognized quality management system, we are constantly endeavoring to maintain and further improve product quality.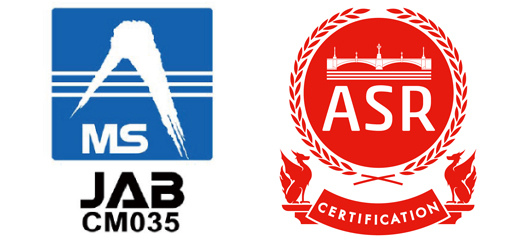 Dedication to product quality is also evident here
1. Capacity for developing unique new ingredients
It is no exaggeration to say that OPPEN COSMETICS' 60-year history has been a history of developing unique product ingredients in a continuous search for answers to the question, "What is truly good for the skin?" Take, for example, "Spiderwort-AA," a new moisturizing ingredient of "Medicinal-use Tae" products. Researchers focused their attention on Spiderwort, a plant cultivated only in Kusatsu City, where our Shiga factory is located, developing "Spiderwort-AA" through university-industry joint research. At the same time as we are searching globally for new ingredients, we also continue to pursue originality while also valuing basic perspectives.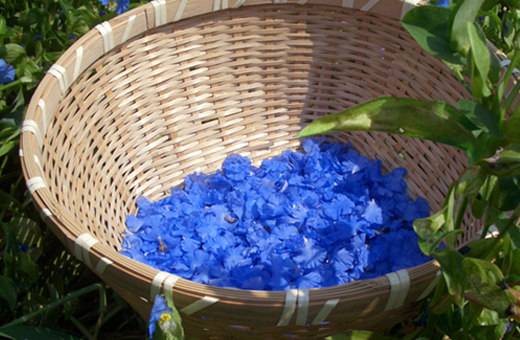 2. Implementing a diversity of product quality inspections
In all stages of the manufacturing process, covering everything from R&D to distribution, we carry out various strict quality-control inspections.
Safety testing

When new ingredients are used, human patch tests are conducted at every stage of basic research to establish the ingredients' safety. The material is attached to a researcher's skin to test for skin irritation or allergic reactions.

Microbial testing

At the stage when a product recipe is formulated during R&D, microbial testing is carried out to see whether the ingredients contain any microbes or bacteria. Microbial testing is also carried out at the production stage, to ensure that no microbes—such as bacteria or fungi—are mixed in with the bulk product content, and only products that pass testing are packaged. Furthermore, microbial testing is again carried out on packaged products to ensure that they are truly safe. Only products that pass all of these tests are shipped for sale.

Stability testing

This test determines whether a product can maintain stable quality under any environmental condition. Testing is conducted under a range of environmental conditions to thoroughly ascertain that products competently maintain quality.

Effectiveness testing

First of all, researchers conduct skin measurements on internal monitors, examining the state of their skin before and after the application of a product. External testing organizations are also contracted to carry out surveys to ensure that the products undergo evaluations from even more objective and strict perspectives.
3. Technicians are in charge of production
At the Shiga Factory, each part of the manufacturing process is carried out by personnel with abundant experience. All these personnel are technicians, not simply workers, and make every effort to respond to the high demands placed on them to constantly produce high-quality products.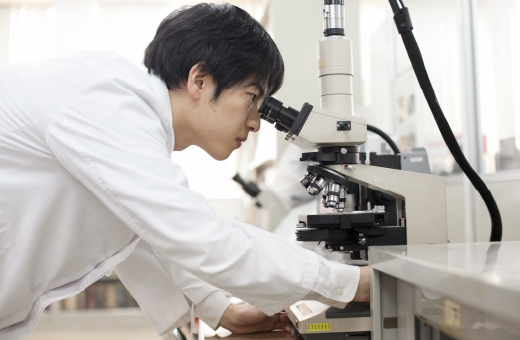 4. Meticulous selection of water
At the Shiga Factory, water for production use is supplied under a strict water management system, and then further purified by on-site filtration equipment before being used in products. In some products, natural water from the Japanese Alps is used. PET bottles of natural water for drinking are carefully opened one-by-one and the water is tested, with only water that passes these tests used in our products.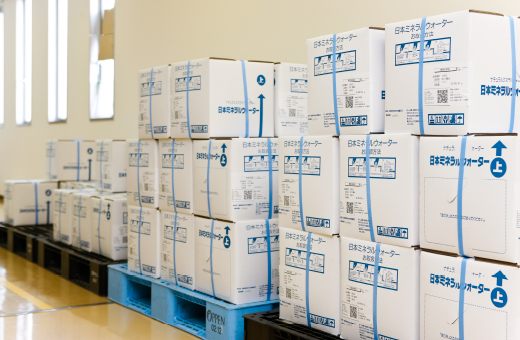 5. Careful inspections with the human eye
In inspections conducted immediately before shipping, stickers are attached one-by-one to products by hand and checked with the human eye to make sure they are straight. In addition to product content, containers and packaging are all carefully checked with importance placed on the human senses. This is the final gate of dedication to quality in OPPEN COSMETICS products. We only ship products that we can deliver with the utmost confidence.